Discover a selection of our games
SLARAFFENLAND
Take an enchanting evening stroll in the wonderful and imaginative Slaraffenland. The excitement grows in line with the Jackpot prizes as the Wheel of Fortune spins around. It will be an experience you will never forget! Besides the main game, Slaraffenland contains many exciting feature games, that will make the experience even more entertaining and surprising. Jump into this wonderful and joyful game and you will be entertained for hours.

STJERNESTØV
Did you know that the Milky Way hides wonderful prizes and beautiful, raw diamonds?
Jump on the Astro Flight to a distant galaxy and win the big Supernova Jackpot. Stjernestøv is an amazing game, that gives you an unique experience that you've never tried before. The prizes will be given, when the symbols are connected in clusters at a minimum of five. Blast the giant diamonds and unleash a big explosion of amazing prizes.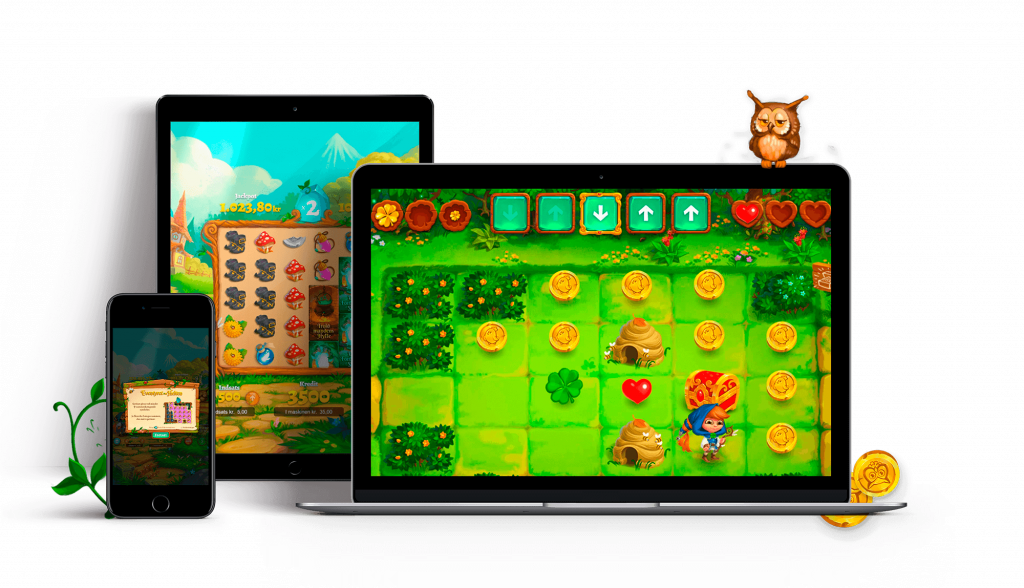 EVENTYRET OM HELTEN…

Once upon a time…
The legend tells that a brave hero reclaimed the wealth of his village from an evil wizard. Join a magical wonderland, where great prices are hidden in the Wizard's cottage, at the bottom of the wishing well and deep in the enchanting forest. A well-known person is the voice behind the fairy tale. Can you guess who?
GRAND PRIX
Sun, summer and classic cars. Join races and compete for the 1st place in the big beautiful Grand Prix race. Battle your opponent in the card game with your best rides and enjoy the cars that rush by your luxury garage. If you're not that much into cars, then don't worry. There's a lot of unique entertainment and huge prizes to find in one of pip.dk's most comprehensive and adrenaline-filled games to date.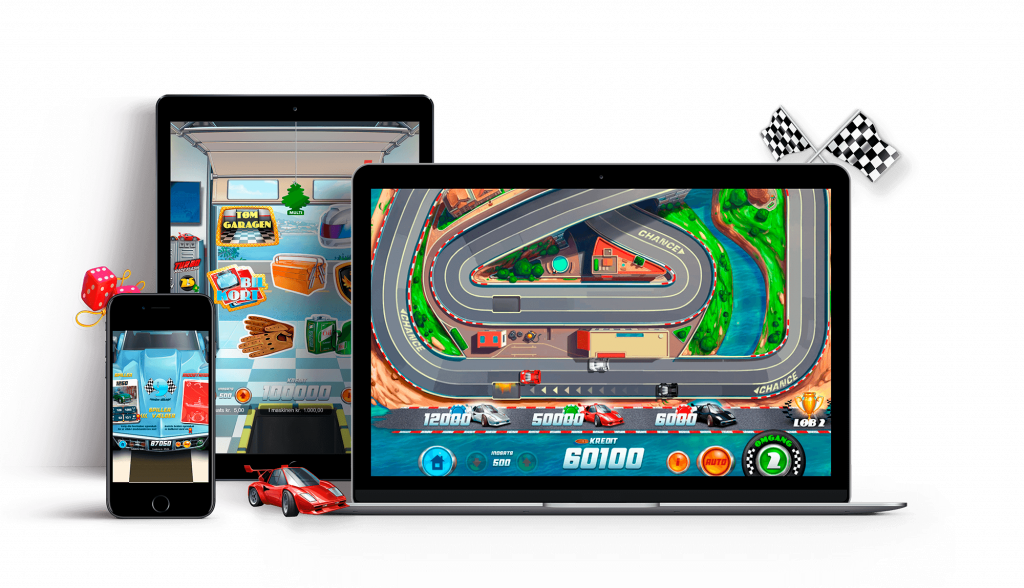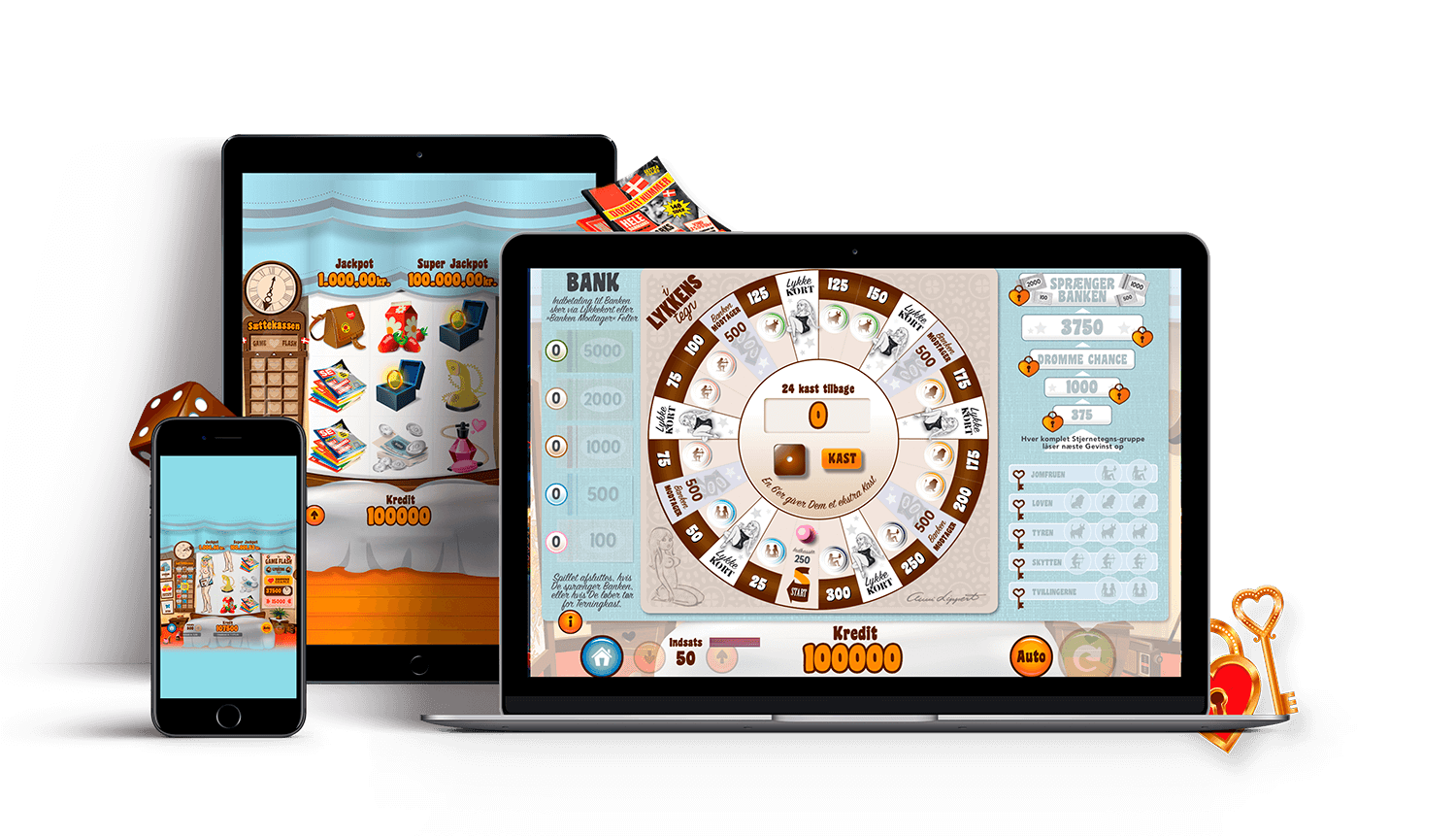 PIP PÅ SENGEKANTEN

This game is filled with a sweet and erotic atmosphere. If you are lucky, you might get to the feature game Lykkens tegn and have the opportunity to win some of pip.dks biggest prizes. In this game you will have luck in both love and games!

Do you want to try out our games?