We are Omnigame
Passionate multinational experts with diverse backgrounds and unique personalities.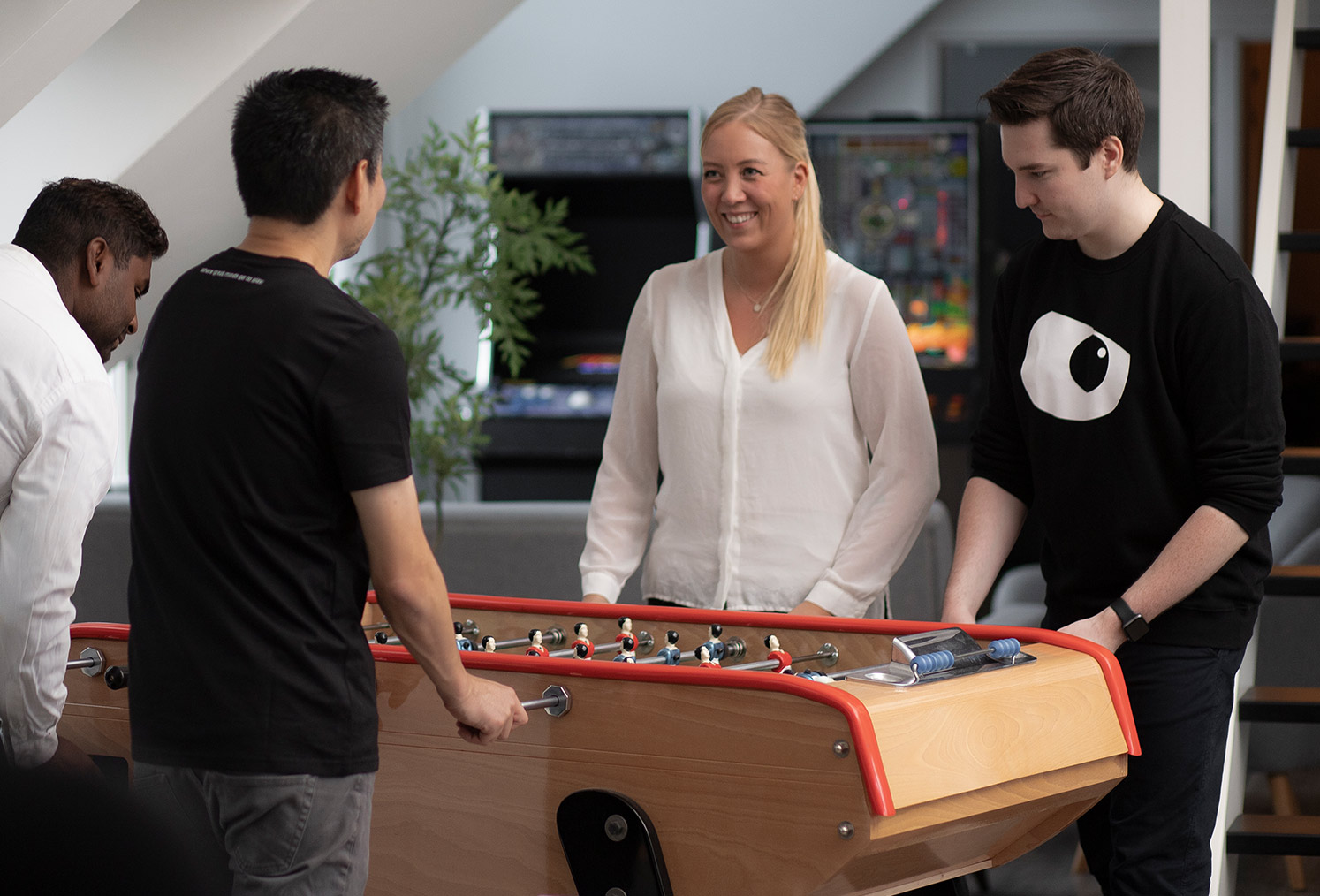 THE TEAM
We believe that differences and far-reaching perspectives trigger better ideas and ultimately create a dynamic and exiting work culture. We never stand still – whether it's by the Fussball table or in our work.
It is important for us to have a work environment where it's fun to be and where creativity can flourish. That's why we made sure that our studio has a relaxed atmosphere with room for spontaneous table soccer matches, competitive table tennis tournaments or old-school board games.
We have a desire to surprise and create entertaining games of high quality
We have the courage to challenge and think big
We are Omnigamers
A spot available for you?