Ledige stillinger hos Omnigame
Vi er skarpe og ambitiøse. Og så har vi muligvis landets sjoveste arbejdsplads.
Vil du være med?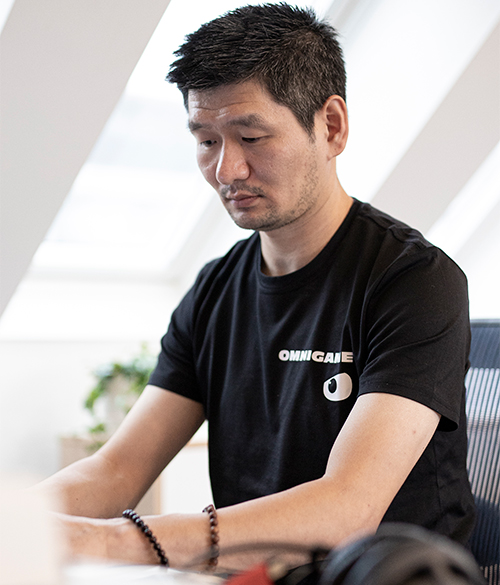 Ledige stillinger
Du er altid velkommen til at sende os en uopfordret ansøgning på info@omnigame.dk
Senior Frontend Developer
As we are growing at a rapid pace, we need yet a frontend developer. Your job will be working closely with our frontend developer migrating our site into React/Next.js. As we wish to expand into more countries, we also want to be more test and data driven in our UX.
Senior Javascript Game Developer
Omnigame is a dedicated entrepreneurial team of extremely dedicated people, that develops unique, state-of-the-art, online HTML5 games with a twist. We are growing rapidly, and need super talented Senior Game Developers to join our team.
The main tasks in this position are to implement and design the gameplay in Omnigame's newest games, and in particular:
creating and prototyping new mechanics/systems
creating animations and particle effects
code optimization and debugging
creating systems and tools for other people in the team
cooperation with artists and designers
maintaining already existing code
Er vi et match?
Som så mange andre ønsker vi ikke at gå glip af talenter, passionerede genier, drevne udviklere eller noget helt fjerde. Må vi ikke gå glip af dig?
Så send fluks en mail til os og fortæl, hvorfor vi skal lege sammen.