Ledige stillinger hos Omnigame
Vi er skarpe og ambitiøse. Og så har vi muligvis landets sjoveste arbejdsplads.
Vil du være med?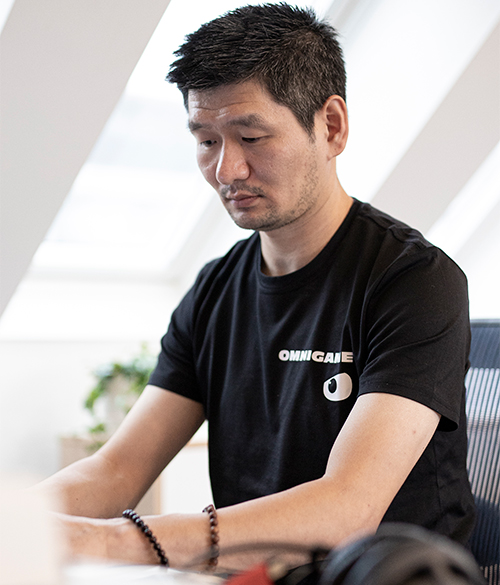 Ledige stillinger
Du er altid velkommen til at sende os en uopfordret ansøgning på info@omnigame.dk
Frontend Developer/Senior Frontend Developer
As we are growing at a rapid pace, we need yet a frontend developer. Your job will be working closely with our frontend developer migrating our site into React/Next.js. As we wish to expand into more countries, we also want to be more test and data driven in our UX.
Game Developer
Omnigame is looking for a skilled Game Developer for our game development team. It is therefore essential that you are an experienced developer with a good understanding of backend related activities.
Since we have colleagues with many different nationalities, it is important that you master both writing and speaking English.
Work tasks:
On a daily basis, you will work with tasks such as:
Programming and developing games
Assist with sprint planning
Execute tasks planned in sprints
You will get the opportunity to provide input, optimize work tasks and shape your position.
DevOps Engineer
As a DevOps Engineer, your role is to develop and maintain our CI/CD setups in co-operation with our development teams. Together with the teams, you provide the tools and knowledge to implement and use automation in their software engineering processes.
You are properly curious by nature and love challenges. You strive to deliver quality solutions and challenge status quo. You are also self-motivated and a detail oriented individual. You are for sure a responsible team player.
Systems Developer
At Omnigame ApS, we are currently looking for a Systems Developer to join our great and fun company.
Your role will be to work on the platform and make sure the transition goes smoothly. Our current tech- stack consists of Groovy, Grails, Nginx, and MySQL as the database layer.
Er vi et match?
Som så mange andre ønsker vi ikke at gå glip af talenter, passionerede genier, drevne udviklere eller noget helt fjerde. Må vi ikke gå glip af dig?
Så send fluks en mail til os og fortæl, hvorfor vi skal lege sammen.